Medical Record Review
A Medical Record Review (MRR) is an evaluation of a member's record according to:
Format.
Documentation.
Continuity or Coordination of care.
Pediatric preventive services (if any).
Adult preventive services (if any).
Obstetric preventive care (if any).
The review evaluates criteria such as:
Availability of essential member biographical information.
Documentation practices.
Quality as evidenced by consistent and/or coordinated management of health conditions and oversight of preventive services.
MRR Survey Tools and Standards
The DHCS standards and scoring sheet define the process and scope of the MRR. Use these documents to understand and prepare for the review process.
The Alliance provides the resources in the list below to help your office meet MRR standards. You can use the forms as provided or customize them for your own practice.
Contact Provider Services
Contact the Site Review Team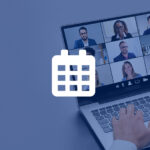 © 2021 Central California Alliance for Health