Leadership
The Santa Cruz-Monterey-Merced Managed Medical Care Commission is the governing board for Central California Alliance for Health (the Alliance). The board:
Has fiscal and operational responsibility for the health plan.
Sets policy and strategic priorities for the organization.
Oversees health plan service effectiveness.
The board is comprised of members of government, the Alliance's health care partners and the public in the communities we serve.
Board meetings are open to the public.
County Board of Supervisors Representatives
Supervisor Ryan Coonerty, County of Santa Cruz
​​Supervisor Josh Pedrozo, County of Merced
Supervisor Wendy Root Askew, County of Monterey​​
County Health Department Representatives
Elsa Jimenez, Director of Health, Monterey County Health Department – Alliance Board Vice Chairperson
Mimi Hall, Director, Santa Cruz County Health Services Agency
Rebecca Nanyonjo, Director of Public Health, Merced County Department of Public Health
Charles Harris, MD, Interim Chief Executive Officer, Natividad Medical Center
Dori Rose Inda, CEO, Salud Para La Gente
Joerg Schuller, MD, Vice President Medical Affairs, Mercy Medical Center
Leslie Conner, Executive Director, Santa Cruz Community Health Centers – Alliance Board Chairperson
Maximiliano Cuevas, MD, Executive Director, Clinica de Salud del Valle de Salinas
Larry deGhetaldi, MD, President, Santa Cruz Division, Palo Alto Medical Foundation (Sutter Health)
James Rabago, MD, Merced Faculty Associates Medical Group
Allen Radner, MD, Salinas Valley Memorial Healthcare System
Tony Weber, Chief Executive Officer, Golden Valley Health Centers
Dorothy Bizzini
Julie Edgcomb
Shebreh Kalantari-Johnson
Michael Molesky
Elsa Quezada
Rob Smith
Stephanie Sonnenshine - Chief Executive Officer
Stephanie Sonnenshine joined the Alliance in 1999 and currently serves as the Chief Executive Officer. In this role, she reports directly to the Governing Board and provides strategic vision and leadership for the health plan; ensures access, quality, efficiency and innovation; is responsible for governmental and community relations; and supervises the Executive Team.
From 1999 to 2004, Stephanie held positions in the Provider Services Department. She practiced family law litigation in Santa Clara County from 2005 to 2009, and returned to the Alliance in July 2009, serving as the Provider Services Director, Compliance Director and then Chief Operating Officer. Stephanie has an understanding of the Alliance from both a strategic and tactical perspective, providing strength in leadership that has contributed to her success.
Stephanie holds a Juris Doctorate degree from the University of San Francisco, School of Law and a Bachelor of Arts degree in Sociology from University of California at Santa Barbara.
Lisa Ba - Chief Financial Officer
Lisa Ba joined the Alliance in October 2017 as Chief Financial Officer (CFO). In this role, Lisa oversees the financial viability of the organization and monitors fiduciary strategies related to fiscal forecasting, management, growth and development of Alliance operations.
Lisa has over 20 years of experience in the health care industry. Most recently, she served as Vice President of Financial Planning and Analysis at Molina Healthcare, a Fortune 200 company with $18B in revenue and 4.7M members. She served as CFO for the Molina Direct Care Delivery line of business, where she oversaw accounting, finance, forecasting, strategic planning, revenue cycle management, provider network development, claims and contract negotiations for 27 Medical Groups across seven states.
Prior to Molina, Lisa worked at AltaMed, a $600M managed care organization with more than 220,000 members, where she was the Vice President of Financial Planning and Analysis, responsible for developing and implementing strategic initiatives through budgeting, forecasting, financial analysis, contract negotiation and physician compensation modeling.
Lisa holds a master's degree in Business Administration from California State University, Los Angeles and she is a Certified Public Accountant (CPA) in California.
Dale Bishop, MD - Chief Medical Officer
Dr. Dale Bishop joined the Alliance as Chief Medical Officer (CMO) in July 2013, having previously served as CMO at the Health Plan of San Joaquin and in leadership roles, including: Director of the San Joaquin Family Medicine Residency Program, Medical Director of San Joaquin General Hospital, San Joaquin Medical Society President and Assistant Health Officer at San Joaquin County Public Health Services. In addition to his physician leadership experience, Dr. Bishop provided direct patient care to the underserved population in the Central Valley for 25 years.
Dr. Bishop's experience with Medi-Cal provider incentive programs, Utilization Management, Quality Assurance and Care Management reflects his advocacy for the Patient-Centered Medical Home model of primary care. In his role as CMO, Dr. Bishop is responsible for: assuring the availability and quality of health care services for the health plan's members through leadership of the Health Services Department; medical management policies and data; and communicating key data and findings to the health plan, governing board and the Alliance's provider network.
Dr. Bishop received his medical degree from the University of California, Irvine and holds a Bachelor of Science degree in Psychobiology from the University of Southern California.
Scott Fortner - Chief Administrative Officer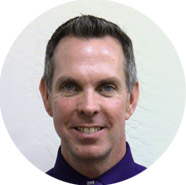 Scott Fortner joined the Alliance in February 2001. In his current role as Chief Administrative Officer (CAO), Scott oversees Human Resources, Employee Training & Development, Administrative Services, Facilities and Communications.
Prior to joining the Alliance, Scott was a professional Human Resources consultant and advisor for several pre-IPO start-up/dot-com firms in Silicon Valley. His career in HR began in the U.S. Marine Corps, and as a Marine he served in operations Desert Shield and Storm during the first Gulf War in 1991.
Scott graduated Magna Cum Laude from National University with a major in Business Administration and a minor in Human Resources Development. He is certified as a Professional in Human Resources (PHR, SHRM-CP) and Facilities Management (FMP) and is a member of the Society for Human Resource Management.
Van Wong, CHIE – Chief Information Officer
Van Wong joined the Alliance in November 2019 as Chief Information Officer (CIO). In this role, Van oversees the Information Technology Services (ITS) Division.
Throughout her career, Van has provided guidance and leadership to numerous health organizations in process improvement, business application development and systems implementation. Prior to joining the Alliance, Van served as the Director of Business Systems Integration at San Francisco Health Plan for more than nine years. Additionally, Van held management roles at Dignity Health and L.A. Care Health Plan.
Van received her Bachelor of Arts from the University of California, Berkeley and a Master of Health Administration from the University of Southern California. She holds a designation of Certified Healthcare Insurance Executive (CHIE) as recognized by America's Health Insurance Plans (AHIP). Van currently holds a Board position as Treasurer for Women in Healthcare Information Technology (WHIT) and is a strong advocate for female leadership and growth in the health care IT realm.
Toll free: 800-700-3874
Deaf and Hard of Hearing Assistance
Alliance TDD Line: 877-548-0857