COVID-19 Information for Members
COVID-19 Vaccine Information for Medi-Cal Members
Who can get the COVID-19 vaccines?
Everyone 6 months and older can get the COVID-19 vaccine. If you have questions about the COVID-19 vaccine for yourself or for your child, talk to your doctor or visit the CDC website.
What COVID-19 vaccine should I get and when?
To learn which COVID-19 vaccine is right for you and your family, view the COVID-19 Vaccination Schedules chart. It shows which vaccine types are right for different age groups and when to get each dose. It has a routine schedule chart and a chart for those who are at moderate or severe risk.
The COVID-19 vaccines are safe and effective.
COVID-19 vaccines are safe and effective. Information on the safety of COVID-19 vaccines is available on the CDC's webpage.
Medi-Cal members can get the COVID-19 vaccine at no cost.
The COVID-19 vaccine is one of the safest ways our communities and lives can return to a more normal state, more quickly.
The Alliance is committed to supporting you and your family's health.
You can help protect yourself and the people around you by getting the vaccine.
Help protect your whole family by getting yourself and your children 6 months and older vaccinated against COVID-19
The COVID-19 vaccines can now be given at the same time as other vaccines.
The risk of severe illness from COVID-19 increases with age.
Getting a COVID-19 vaccine is an important step to help prevent getting sick from COVID-19.
After the COVID-19 vaccination, you may have some side effects. These are normal signs that your body is building protection.
If you are fully vaccinated and boosted, you will still need to follow guidance required by federal, state, and local authorities, or at your workplace and local businesses.
Homebound members have many available resources to them if they are interested in getting the vaccine at their home on the myturn.gov website.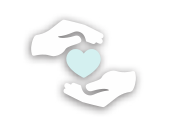 Stress and Coping
The Alliance contracts with a company called Carelon Behavioral Health to help you connect with the mental health services you need. Call Carelon at 855-765-9700 to speak with someone who can help.
Resources for Children and Adolescents
For more information on COVID-19 vaccines for children and teens, visit the CDC website.
Resources for Older Adults
The State of California's Aging and Adults Info Line connects to local Area Agencies on Aging. Call 800-510-2020. For the Hearing or Speech Assistance Line, call 800-735-2929 (TTY: Dial 7-1-1).
The California Department of Aging has developed a new activity guide and weekly planner, "Feeling Good & Staying Connected".