Community Events
The Alliance's Your Health Matters (YHM) outreach team will be attending community events in your county! Come meet our staff in person and learn about Medi-Cal benefits, Alliance services and your local organizations.
Merced County
Monterey County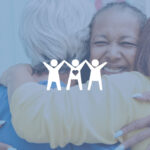 Santz Cruz County
There are currently no upcoming community events for Santa Cruz County
Phone (Toll free): 800-700-3874
Community Care Coordination Department: 800-700-3874, ext. 5512
Call First
Always contact the agency or organization first to make sure the information is current. You can also call 211 to get current information about resources near you.