COVID-19 Testing and Treatment
Learn about COVID-19 treatments, what tests are available if you have symptoms and where to get treatment for COVID-19.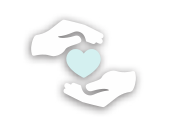 Support Resources
The Alliance contracts with a company called Carelon Behavioral Health to help you connect with the mental health services you need. Call Carelon at 855-765-9700 to speak with someone who can help.
Call the COVID-19 Hotline at 833-422-4255 (833-4CA-4ALL) for support.
Call 211 for information on local social services.
Resources for Children and Adolescents
For more information on COVID-19 vaccines for children and teens, visit the CDC website.
Resources for Older Adults
The State of California's Aging and Adults Info Line connects to local Area Agencies on Aging. Call 800-510-2020. For the Hearing or Speech Assistance Line, call 800-735-2929 (TTY: Dial 7-1-1).
The California Department of Aging has developed a new activity guide and weekly planner, "Feeling Good & Staying Connected".