Stay one step ahead of COVID-19
Get boosted and stay protected against COVID-19. Earn a $50 gift card.
The Alliance has a new COVID-19 member reward! Alliance Medi-Cal members who get their COVID-19 booster when they are eligible can get a gift card. Boosters offer the best chance for avoiding serious illness, hospitalization and possible health issues from COVID-19.
When you get your COVID-19 booster, you can get a $50 Target gift card!
How to get your gift card
Alliance members 12 years and older who get a booster dose of the COVID-19 vaccine between March 1, 2022 and May 31, 2022 will be mailed a $50 Target gift card.
This offer is only for Alliance Medi-Cal members getting their booster dose. Members with other health insurance, besides Medi-Cal, are not eligible for the gift card. If you want to know if you are eligible for Medi-Cal, visit our Health Plan page for more information.
The member incentive for getting first and second doses of the COVID-19 vaccine has ended. Members who received their first or second dose of the COVID-19 vaccine between September 1, 2021 and February 28, 2022, will receive a $50 Target gift card in the mail.
There is no cost to get the COVID-19 booster, and everyone 12 years and older can get it.
The CDC's booster shot webpage shares when it's time to get a booster and which vaccine is recommended based on age.
There are a few ways to get your COVID-19 booster. Choose the one that works best for you below:
Schedule an appointment
You can schedule an appointment online on California's MyTurn website. This website is only available in English and Spanish. You can also call 833-422-4255.
SCHEDULE MY VACCINE
Visit a clinic
You do not need to make an appointment to get the COVID-19 booster. You can go to a walk-in clinic near you.
Visit a pharmacy
Go to a pharmacy to get a COVID-19 booster. You may be able to get a booster at your local CVS, Walgreens, Rite Aid or other pharmacy location. Search for locations near you at vaccines.gov.
Call your doctor
You can call your doctor's office to schedule a COVID-19 booster.
Questions?
It's okay to have questions. Find more information about COVID-19, COVID-19 vaccines and safety measures on our COVID-19 page for members.
You can also contact Member Services at 800-700-3874 (TTY: Dial 800-735-2929 or 711).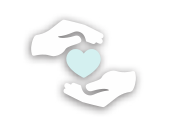 Toll free: 800-700-3874
Deaf and Hard of Hearing Assistance Alliance
TTY Line: 877-548-0857
The Alliance Nurse Advice Line
844-971-8907 (TTY) or dial 711
24 hours a day, 7 days a week