You don't have time for the flu.
Now is the time to protect yourself. Getting the flu vaccine is the best way to protect yourself from getting sick.
Make a flu vaccine appointment or get a flu vaccine at a walk-in location today! Alliance members can get a flu vaccine at no cost. Be sure to bring your Alliance ID card with you when you go get your vaccine.
Questions? Call our Member Services Department Monday through Friday, from 8 a.m. to 5:30 p.m. at 800-700-3874 (TTY: Dial 711).
Health and Wellness Reward
Children ages 7 to 24 months old who get their two flu vaccine doses between September and May will be entered into a monthly raffle for a $100 Target gift card.
For more information about rewards, visit our Health and Wellness Rewards page.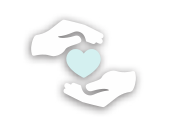 Help prevent yourself from getting sick from the flu or spreading it to others.
Toll free: 800-700-3874
Deaf and Hard of Hearing Assistance Alliance
TTY: 800-735-2929 (Dial 711)
The Alliance Nurse Advice Line
844-971-8907 (TTY) or dial 711
24 hours a day, 7 days a week
Toll free: 800-700-3874
Deaf and Hard of Hearing Assistance Alliance
TTY: 800-855-3000 (Dial 711)
The Alliance Nurse Advice Line
844-971-8907 (TTY) or dial 711
24 hours a day, 7 days a week