Subsidios de Capacidad de Medi-Cal (MCGP)
About
The Alliance makes investments to health care and community organizations in Merced, Monterey and Santa Cruz counties through the Medi-Cal Capacity Grant Program to realize the Alliance's vision of heathy people, healthy communities.
These investments focus on:
Increasing the availability, quality and access of health care and supportive resources for Medi-Cal members.
Addressing social drivers that influence health and wellness in our communities.
The MCGP includes funding opportunities in three focus areas: Access to Care, Healthy Beginnings y Comunidades Saludables.
Grants at Work
To find out more about current and previous projects funded by Medi-Cal Capacity Grants, visit our Grants at Work página.
MCGP Framework
Focus Areas and Funding Opportunities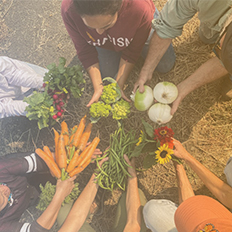 Contact Grant Program Staff
All Programs Except Workforce Recruitment Grants
| Deadline | Award Decision |
| --- | --- |
| July 18, 2023 | October 25, 2023 |
| January 16, 2024 | April 24, 2024 |
| July 16, 2024 | October 23, 2024 |
Workforce Recruitment Grants
| Deadline | Award Decision |
| --- | --- |
| July 18, 2023 | September 15, 2023 |
| October 17, 2023 | December 15, 2023 |
| January 16, 2024 | March 15, 2024 |
| April 16, 2024 | June 14, 2024 |
| July 16, 2024 | September 13, 2024 |
| October 15, 2024 | December 13, 2024 |