Who are you getting the flu shot for?
This flu season help your family stay healthy. Getting the flu shot each year is the best way to protect you from getting sick from the flu.
Flu shots are safe and easy to get, and they are available at no cost for everyone in your family.
Your flu shot is ready for you. Call your doctor or visit your pharmacy today!
Children ages 7 to 24 months old who get their two flu shot doses between September and May will be entered into a monthly raffle for a $100 Target gift card!
Questions? Please call the Alliance Health Education Line, Monday through Friday from 8:00 a.m. to 5:00 p.m. at 800- 700-3874, ext. 5580.
Frequently Asked Questions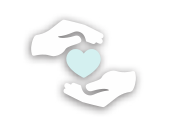 Toll free: 800-700-3874
Deaf and Hard of Hearing Assistance Alliance
TTY Line: 877-548-0857
The Alliance Nurse Advice Line
844-971-8907 (TTY) or dial 711
24 hours a day, 7 days a week