Who are you getting the flu shot for?
This flu season help your family stay healthy. Getting the flu shot each year is the best way to protect you from getting sick from the flu.
Flu shots are safe and easy to get, and they are available at no cost for everyone in your family.
Your flu shot is ready for you. Call your doctor or visit your pharmacy today!
New Member Reward!
Children ages 7 to 24 months old who get their two flu shot doses between September and May will be entered into a monthly raffle for a $100 Target gift card!
Questions? Please call the Alliance Health Education Line, Monday through Friday from 8:00 a.m. to 5:00 p.m. at 800- 700-3874, ext. 5580.
Who should get a flu shot?
The Center for Disease Control (CDC) recommends that everyone six months and older get the flu shot, unless their doctor recommends otherwise.
Alliance members can get a flu shot at no cost. Be sure to bring your Alliance ID card with you when you go get your shot.
Questions? Call our Member Services Department Monday through Friday, from 8 a.m. to 5:30 p.m.: (800) 700-3874. TTY: Dial 711
Where to get the flu shot
If you are an adult, you can get a flu shot at your local pharmacy, a flu shot clinic or at your doctor's office.
Children and adolescents under age 19 need to get the flu shot at their doctor's office. If your child is between 6 months and 8 years old, they may need two doses of the flu shot.
If your doctor does not have the flu shot available, you can contact your local public health department. They will have information on public health department clinics and health centers that provide the flu shot.
Visit the Merced County Department of Public Health Immunizations page.
Visit the County of Monterey Health Department page on flu.
Frequently Asked Questions
What's the difference between COVID-19 and the flu?
COVID-19 and the flu are both a respiratory illness that can be spread, but they are each caused by a different virus. Although they can have similar symptoms, there are some differences:
Symptoms for COVID-19 can take longer to appear than for the flu.
People with COVID-19 may spread the virus for a longer than those with the flu.
You can have COVID-19 and the flu at the same time.
Do I need to get the flu shot if I got the COVID-19 shot?
Yes, you need to get both types of shots to be protected against both types of viruses. The flu shot gives you protection against flu viruses, and the COVID-19 vaccines protect you against the COVID-19 virus. You should be vaccinated against COVID-19 even if you had the COVID-19 virus in the past.
If I got my flu shot last year, do I need to get it again?
Yes, everyone 6 months and older should get a flu shot each year. There are two reasons why an annual flu shot is needed.
A person's immune protection from a flu shot is less effective over time, so a shot every year is needed for full protection.
Flu viruses are always changing. The flu shots are updated each year to protect people from the most current flu virus. The flu shot you got last year may not be the right one to protect you for this flu season.
If you have not received your COVID-19 shot, you can get a shot for COVID-19 and a shot for the flu at the same time. You do not have to make separate appointments.
What are the benefits of the flu shot?
The flu can be a life-threating illness. By getting a flu shot, you can:
Help protect yourself and others from getting sick.
Help reduce your chances of having to go to the hospital if you are sick from the flu.
Help stop the spread and protect groups that are at a higher risk such as babies, young children, older adults and people with chronic conditions.
If you have COVID-19, getting another respiratory illness like the flu, can make it worse. You can lower your risk of a severe COVID-19 outcome by getting the flu shot.
Getting the flu shot can help save emergency, hospital, doctor and nurse resources for those with COVID-19. Do your part to help reduce the strain on your community's resources and health care system by getting a flu shot.
How are doctors' offices protecting patients during visits?
Many doctors' offices have made changes to their clinic to protect you from COVID-19, such as:
Limited seating in waiting areas.
Special office hours for sick and healthy patients.
Cleaning and disinfecting between appointments.
Before your visit, please ask your doctor's office about any new rules to help keep you safe.
Is there anything else I should ask my doctor during my visit?
Yes! Ask your doctor if you or your child need other vaccines or check-ups and when they are due. It is important to keep up with all the recommended vaccines and well-check visits to keep you and your child on track to staying healthy.
Learn more about vaccines
For the CDC's childhood vaccine schedule, click here: Childhood vaccine schedule.
For the CDC's adult vaccine schedule, click here: Adult vaccine schedule.
Your Child Can Win an Alliance Health and Wellness Reward!
Be entered to WIN a $100 Target gift card! Complete the required vaccines by your child's 2nd birthday and be entered into a raffle for a chance to win!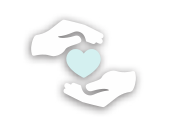 Toll free: 800-700-3874
Deaf and Hard of Hearing Assistance Alliance
TTY Line: 877-548-0857
The Alliance Nurse Advice Line
844-971-8907 (TTY) or dial 711
24 hours a day, 7 days a week